General orientation


Public Transport
from the Main Railway Station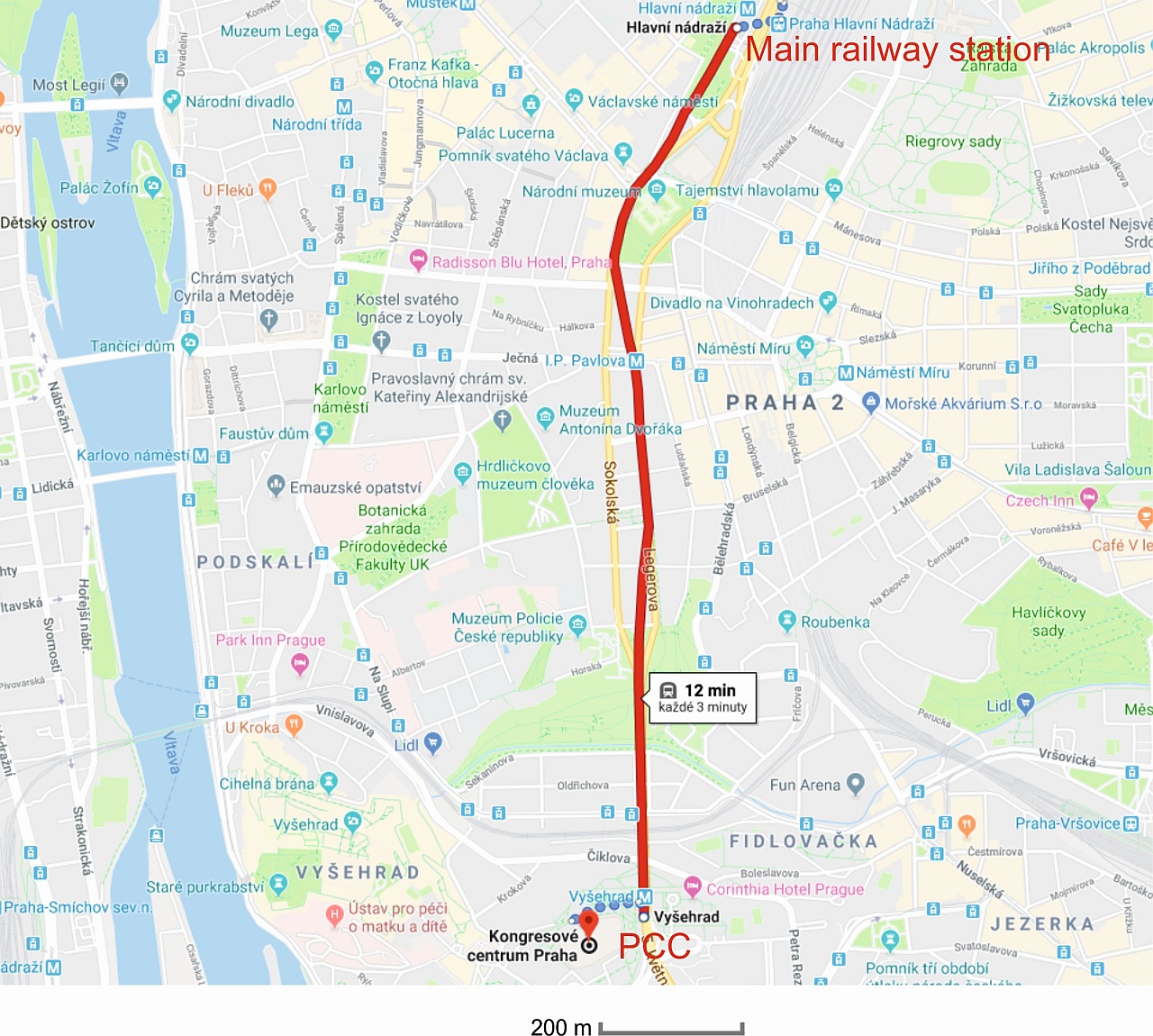 The simplest way. By metro line C directly to the Prague Congress Centre (station Vysehrad). About 12 minutes. Metro goes each 3-6 min most of the day. Costs 24 CZK (~ 1 EUR)
from the Prague Airport
There are different options. All take about 1 hour.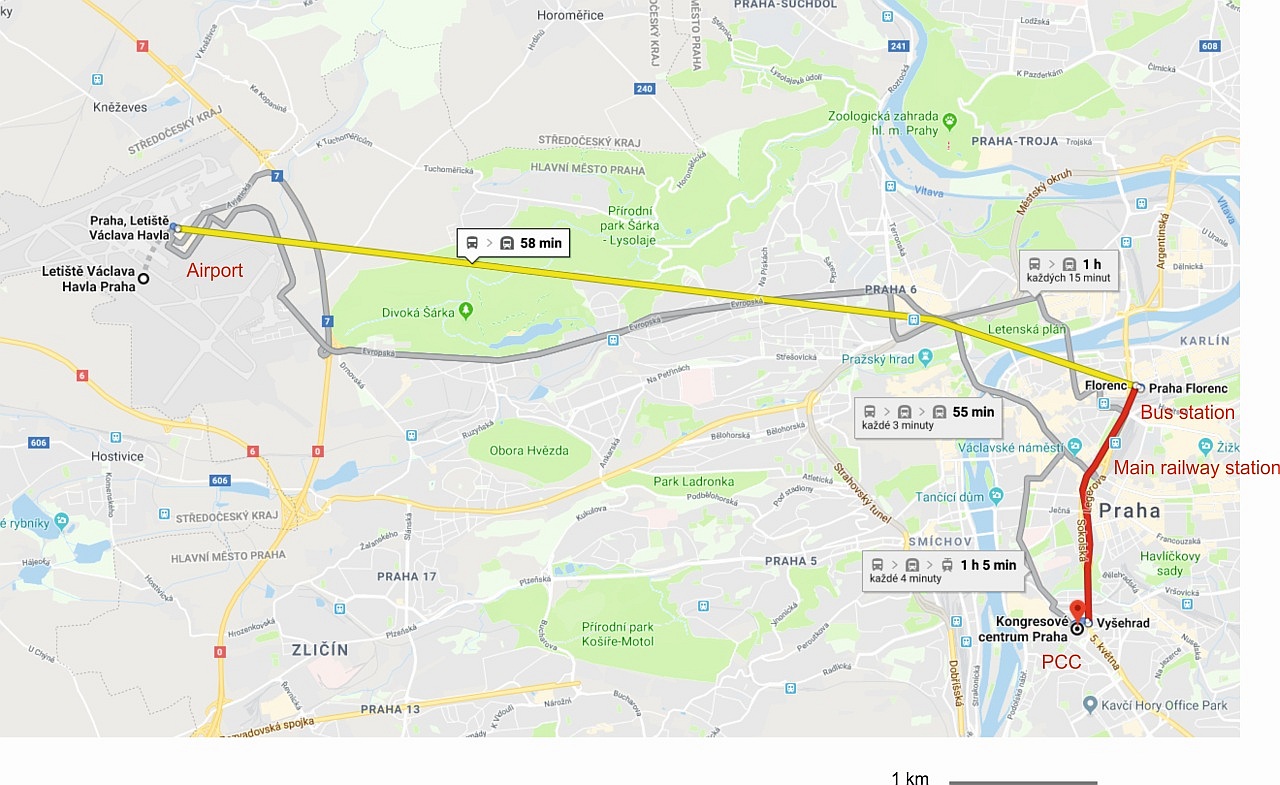 Take special bus AE to the Main railway station or Regio Jet bus to bus station Florenc (costs ~ 60 CZK about 2.5 EUR) and change to metro line C.
By metro line C directly to the Prague Congress Centre (station Vysehrad, direction Haje).
About 12 minutes. Metro goes each 3-6 min most of the day.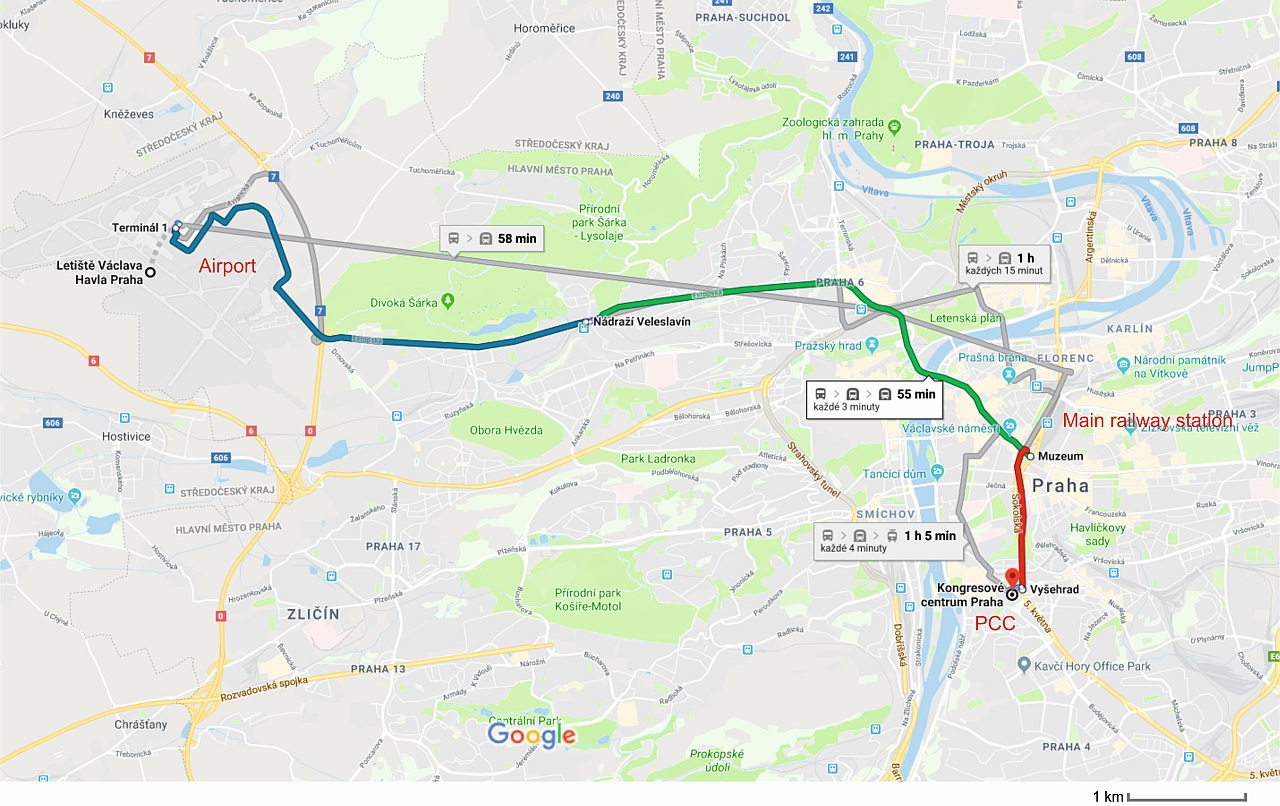 Take bus 119 to the metro station A - Veleslavin. Then change to metro line A to station Muzeum and there change to line C (station Vysehrad, direction Haje).
Costs 32 CZK (~ 1.3 EUR). One 90min ticket is sufficient.

See Public Transportation in Prague for more
For another taxi, for example AAA
Uber is active in Prague too, or Liftago.
General info www.mapy.cz